Archivo del 22 septiembre, 2017
22 septiembre, 2017
Autor:
admin

,,,,,,,,,,,,,,,,,,,,,,,
El proceso contra Tomás Moro
……………………..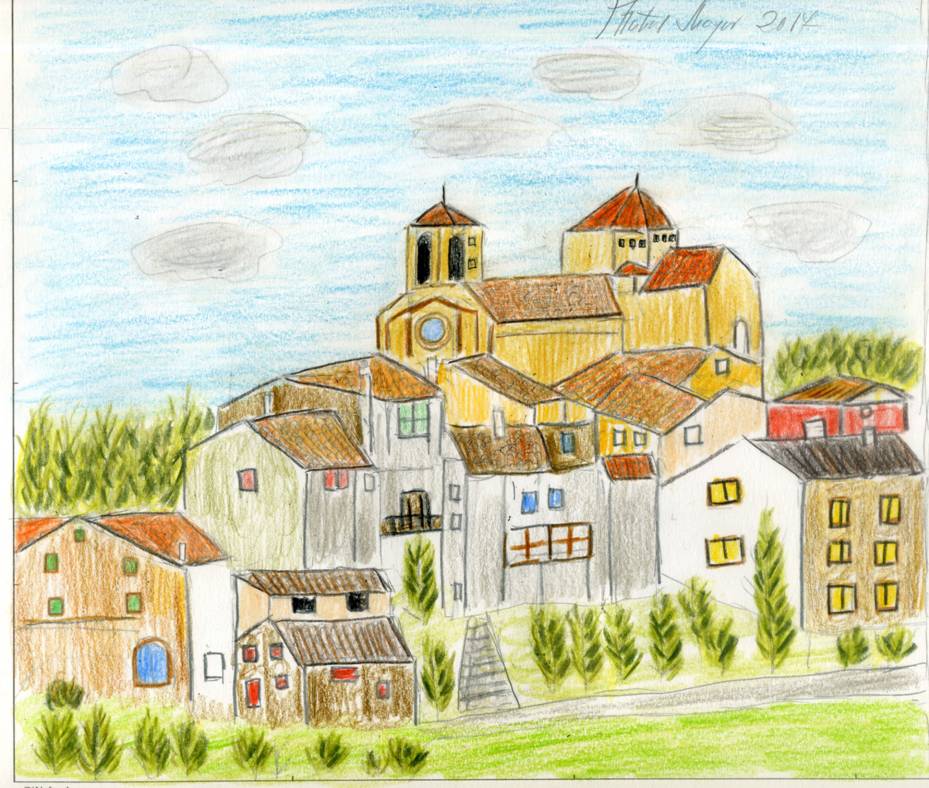 Tomás Moro sucedió el 25 de octubre de 1529 como gran canciller de Enrique VIII al cardenal Tomás Wolsey. Wolsey fue destituido de su puesto, a pesar de sus muchos servicios al monarca, por no haber conseguido la anulación del matrimonio entre Enrique y Catalina de Aragón y ser despreciado por Ana Bolena, su familia y sus partidarios, quienes rodeaban ahora al rey. El 6 de octubre de 1529 el cardenal fue oficialmente destituido y más tarde acusado del delito de praemunire[28]. Sólo se libró de la condena por morir en el camino a su prisión en la Torre de Londres (29 de noviembre de 1529).
Moro no compartía la opinión del rey de que su matrimonio con Catalina era nulo, pero a pesar de ello el rey lo eligió: era un laico, experto jurista, conocido por Enrique desde su infancia y un eficiente y leal servidor público, por lo que podía dar confianza a todos los sectores y liderar el Parlamento que Enrique convocó el 3 de noviembre de 1529. Moro aceptó el cargo a sabiendas de que los tiempos no eran favorables a sus ideas pero no podía ahora desdecirse de lo que pensaba y había dejado escrito en su obra de juventud, la célebre Utopía, en cuanto a "no abandonar la nave en medio de la tempestad"[29]. Después recordaría como el rey le prometió que no le forzaría a obrar contra su conciencia en la cuestión del matrimonio[30], y de hecho durante su desempeño como canciller la "grand matter of the King", como se le solía llamar, fue encomendada a otros funcionarios[31]. Moro se dedicó a sus labores parlamentarias y judiciales en las dos Cortes reales: la "Court of Chancery" y la "Court of Star Chambre".
Permaneció en el cargo por dos años y medio[32], viendo cómo la política del rey para anular su matrimonio, casarse con Ana Bolena Cranmer y Tomás Cromwell, en un rompimiento con el papa y tener descendencia masculina que pudiera heredar el trono, se convertía progresivamente, gracias a nuevos asesores reales como Tomás ya no sólo como soberano temporal sino como cabeza espiritual de la Iglesia en Inglaterra. Lo que era una cuestión acotada a la supuesta conciencia del rey de vivir en concubinato (por no ser válido el matrimonio con la viuda de su hermano Arturo), se fue expandiendo a la aspiración a tener el poder total sobre la iglesia, los obispos, el clero y todos los fieles de la Iglesia y a una expectativa de incrementar la riqueza del reinado y sus nobles a través de la confiscación de las tierras y propiedades actualmente en manos de conventos, órdenes religiosas y monasterios
Reclamó luego que la Convocation o sínodo de obispos de Canterbury lo declarara cabeza suprema de la iglesia, lo que consiguió pero con la expresión matizada de que ello era "hasta donde lo permita la ley de Cristo": "as far as the law of Christ allows" (11 de febrero de 1531).
La amenaza era directa y clara: o los prelados lo reconocían a él como único soberano y renunciaban a toda obediencia a la jurisdicción del Santo Padre o serían enjuiciados. Los obispos, presididos por el arzobispo de Canterbury, Willam Warham, ya en las postrimerías de su vida, suscribieron el documento denominado muy acertadamente Submission of Clergy ("Sumisión del clero"). En ese documento, la Convocation de Canterbury declaraba a Enrique VIII como suprema cabeza de la Iglesia en Inglaterra sin ningún límite o matización. Era el 15 de mayo de 1532.
,,,,,,,,,,,,,
Al día siguiente, el 16 de mayo, el arzobispo Warham remitió a Enrique VIII el documento con la sumisión[33]. A las 15:00 horas del mismo día, en el jardín de Whitehall Palace, Enrique VIII junto al duque de Norfolk, Tomás Howard, recibió a Tomás Moro para aceptar su renuncia al cargo de canciller del Reino, y recibir el saco de cuero blanco que contenía el gran sello que simbolizaba su función y poder[34].
A diferencia de Wolsey, Moro no fue destituido sino que le fue aceptada su renuncia, lo que en esos tiempos necesitaba el asentimiento del rey. Moro dice en sus cartas que había estado pidiendo desde antes su salida del gobierno porque tenía problemas de salud que le impedían seguir desempeñando su puestoñ
: Moro se daba cuenta que con su presencia ya no podía frenar la política separatista de Enrique y advertía que si se mantenía en el cargo ello se entendería como una legitimación suya a la conducta del gobernante
La salida de Moro del cargo fue, pues, aparentemente pacífica y satisfactoria para ambas partes. Moro recibió grandes elogios de Enrique VIII[37] y, a su vez, prometió no inmiscuirse en asuntos públicos y retirarse a una vida de oración y práctica de la piedad personal y familiar[38]
[45]. El quiebre con la política reformista de Enrique VIII se hizo evidente cuando Moro no asistió a la ceremonia de coronación de la reina Ana. No se trató de un descuido ni de una inadvertencia sino de un acto previamente reflexionado.
El caso de la "monja de Kent": Moro incluido en un proyecto de ley de proscripción.
Entre los mensajes revelados especial importancia se dio a los que señalaban que si el rey abandonaba a Catalina ofendería gravemente a Dios, los que fueron siendo cada vez más sombríos llegando a anunciar que el rey dejaría de serlo si se casaba con Ana Bolena[66].
Roma tampoco permaneció inactiva. Clemente VII, tras haber censurado el matrimonio de Enrique con Ana, haberle amenazado y finalmente condenado con la pena de excomunión[88],

La última y sexta parte de la ley contenía algo que ya antes Tomás Moro pudo presentir como lo peor del despotismo legalista: la obligación de jurar asentimiento al contenido del texto normativo. Cuando Moro supo la anulación del matrimonio con Catalina y la declaración de validez del contraído con Ana Bolena, dijo a su yerno William Roper: "Quiera Dios, hijo, que estos asuntos no tengan que ser confirmados con juramentos
———
Inmediatamente después de su aprobación, los miembros de las dos Cámaras del Parlamento prestaron juramento. No hay constancia de que alguno, incluidos los obispos, lo hayan rechazado. Sólo el obispo John Fisher no juró ya que se encontraba enfermo en Rochester, y por ello sería citado al Palacio de Lambeth ante la Comisión de autoridades constituida para exigir el juramento
Lo recibió una Comisión especial compuesta Tomás Cranmer, arzobispo de Canterbury; Tomás Audley, lord canciller; Tomás Howard, duque de Norfolk, y Charles Brandon, duque de Suffolk. La Comisión le pidió que prestara juramento al texto que se había preparado como juramento de adhesión a la ley. Moro pidió tiempo para leer detenidamente tanto la ley de sucesión como el texto del juramento. Después de la lectura, se negó a prestar el juramento de acuerdo a dicho texto y alegó que éste no coincidía con el contenido de la ley[97]. Ante la insistencia de los comisionados, ofreció jurar sobre la legitimidad de la sucesión, pero no sobre el resto del contenido de la ley. Los comisionados, sin saber qué hacer, lo hicieron esperar en el jardín de fuera, donde pudo contemplar cómo otros eran citados y prestaban el juramento. Finalmente, fue puesto bajo la custodia de William Benson, el Abad de Westminster, que le llevó a la Abadía donde estuvo por cuatro días.
Entre tanto, Cranmer, de regreso a su casa de campo en Croydon, escribió una nota a Cromwell, sugiriendo que a Moro y Fischer, excepcionalmente, se les permitiera jurar sólo por la sucesión dinástica (17 de abril de 1534)[98]. Cromwell consultó la sugerencia con el rey pero éste rechazó absolutamente el compromiso, sosteniendo que si se condescendiera con el juramento parcial ello sería ocasión para que todos rehusaran jurar el texto completo e implicaría la destrucción de la entera causa y de todas leyes hechas para su consecución, ya que la omisión del resto del juramento podría entenderse como una confirmación, no sólo de la autoridad del papa, sino como una reprobación del segundo matrimonio del rey[99].
Ante la renovada exigencia y la negativa de Moro, éste fue oficialmente arrestado y conducido a la Torre de Londres, donde lo recibió el lugarteniente (lieutenant) de la prisión, sir Edmund Walsingham[100].
A Fisher y Moro, se les consideró legalmente culpables de actuar deslealmente al rechazar el juramento de la sucesión desde el 1º de mayo de 1534. A Moro particularmente se le imputaba haber actuado ingratamente contra el rey, su benefactor[111]
señor el rey"[119].
Los cargos de la acusación pueden sistematizarse en cuatro alegaciones:
1º Negativa maliciosa de Moro a reconocer al rey como Suprema Cabeza de la Iglesia de Inglaterra.
2º Conspiración con John Fisher declarado y condenado por traición.
3º Descripción de la Ley como una espada de doble filo, coincidiendo en esta expresión con las respuestas de Fisher.
4º Declaración de que el Parlamento no debe ser obedecido si declara al rey Suprema Cabeza de la Iglesia en una respuesta dada a Richard Rich, el día 12 de junio[120]
. El veredicto del jurado y la defensa final: "I am not bound to conform my conscience to the Council of one realm against the General Council of Christendom"
Los doce miembros del jurado se retiraron a deliberar, pero en breve tiempo: un cuarto de hora, regresaron y dieron a conocer a los jueces su decisión: guilty[182]; Moro era culpable de haber hablado maliciosamente contra el título del rey de ser cabeza suprema de la Iglesia.
A pesar de la debilidad de los cargos y del testimonio único y poco creíble de Rich, era casi imposible que un jurado pudiera emitir un dictamen de inocencia frente a una comisión presidida por el mismo lord canciller e integrada por el padre y el hermano de Ana Bolena, el cuñado del rey y hasta el mismo Tomás Cromwell[183]. Es poco probable que Moro pensara que podía ganar este juicio en buena lid, pero tenía que defenderse de la mejor manera posible para dejar en evidencia la injusticia de la acusación y mantener su criterio de no presumir de mártir