25 septiembre, 2012
Autor:
admin

.………..
Los eunucos vivían más que los no castrados en la Corea imperial
..
…
..
……….
The eunuchs lived more than the non-castrated in the imperial

….
………
Current Biology
…..
….
Etnopaisaje.com
…..
..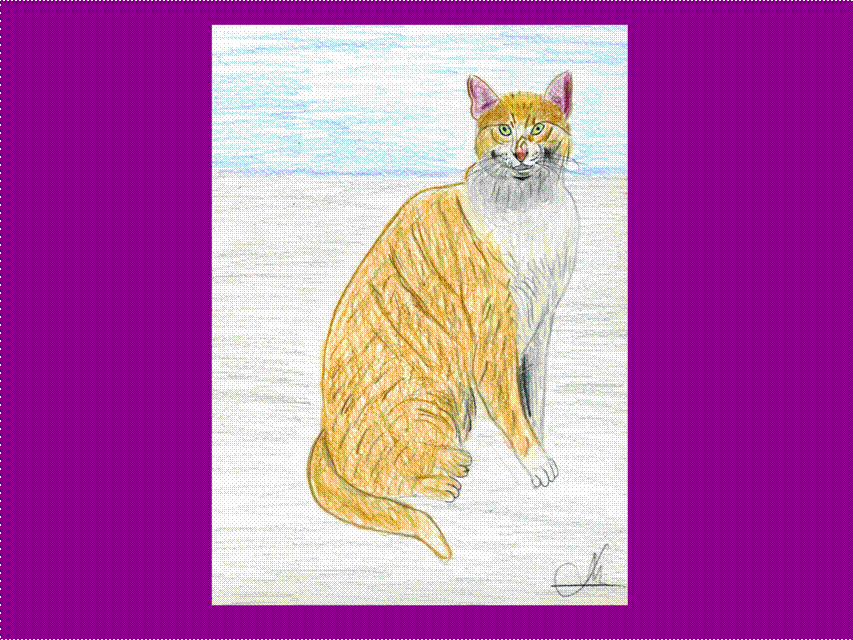 ..
La longevidad de los eunucos era significativamente superior a la de los hombres no castrados en la corte imperial en Corea, según un estudio publicado el lunes en Estados Unidos, que sugiere que las hormonas masculinas contribuyen a acortar la vida.
……
……….
«Este descubrimiento proporciona una clave importante para entender las razones de la diferencia de la esperanza de vida entre hombres y mujeres», dijo Kyung-Jin Min, de la Universidad Inha de Corea del Sur, autor principal de la investigación publicada en la revista Current Biology fechada el 25 de septiembre
,,,,,
,,,,
Estos investigadores examinaron los registros genealógicos de los miembros de la corte imperial durante la dinastía Joseon de Corea, desde 1392 hasta 1910.
…..
…
Encontraron que los eunucos vivían de 14 a 19 años más que los no castrados, con un promedio de vida de 70 años.
……
…….
Entre los 81 eunucos estudiados, tres vivieron hasta los cien años y más, lo cual es raro actualmente en los países desarrollados, según los autores del estudio
…….
…….
Tal longevidad no puede explicarse sólo por las comodidades y otros beneficios que suponía la vida en el palacio imperial, dijeron los investigadores.
……
…..
Estos científicos también observaron que los emperadores y de los miembros masculinos de la familia imperial morían a menudo muy jóvenes, en el entorno de la cuarentena.
……
…….
Numerosos estudios han demostrado la relación entre la longevidad y la reproducción en los animales cuyas vidas se alargaron con la castración, con lo cual se suprime la fuente de hormonas masculinas
……
….
En muchas especies de mamíferos, incluyendo a los seres humanos, la esperanza de vida es más corta entre los machos. Esta diferencia puede explicarse, entre otras razones, por la acción de las hormonas masculinas en el sistema inmune y por el hecho de que éstas predisponen a los hombres a los problemas cardiovasculares, de acuerdo con los autores del estudio.
……
……..
Históricamente, los eunucos eran empleados como guardias y sirvientes en los harenes de Medio Oriente y Asia, garantizando que los hijos del rey o el emperador eran legítimos
………..
…….
……
The longevity of the eunuchs was significantly higher than men not castrated at the imperial court in Korea, according to a study published on Monday in United States, which suggests that male hormones contribute to shortening life.
………
…………
«This discovery provides an important key to understand the reasons for the difference in life expectancy between men and women,» said Kyung-Jin Min, the Inha University of Korea of the South, lead author of the research published in the journal Current Biology dated 25 September
….
……..
These researchers examined genealogical records of the members of the imperial court during the Korea Joseon Dynasty, from 1392 until 1910.
……
…….
They found that the eunuchs lived from 14 to 19 years longer than non-castrated, with an average lifespan of 70 years.
…..
………
Among the 81 studied eunuchs, three lived up to one hundred years and more, which is now rare in developed countries, according to the authors of the study
…….
……
Such longevity cannot be explained only by the comforts and other benefits that was life in the imperial palace, the researchers said.
………
……
These scientists also observed that the emperors and the male members of the family imperial died very young, often in the quarantine environment.
……..
….
Numerous studies have shown the relationship between longevity and reproduction in animals whose lives lasted with castration, which removes the source of male hormones
…….
……
In many species of mammals, including human beings, life expectancy is shorter than among males. This difference can be explained, inter alia, by the action of the male in the immune system hormones and by the fact that these predispose men to cardiovascular problems, according to the authors of the study.
……..
…………
Historically, eunuchs were employed as guards and servants in harems of Middle East and Asia, ensuring that the children of the King or the emperor were legitimate
……….