21 septiembre, 2012
Autor:
admin

……………..
Un animal que podría salvar a la Patagonia
…..
…..
….
An animal that could save Patagonia
……..
………
BBC
…….
.
.
Etnopaisaje.com.
..
….
…
..
.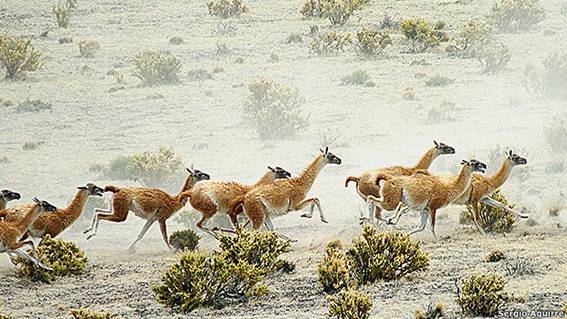 ……………….
……
…….
Argentina tiene la mayor cantidad de guanacos del planeta, un animal silvestre ascendiente de la llama que sólo existe en cinco países de América del Sur, y que es famoso por escupir.
…….
……
……..
«(El guanaco) posee una de las fibras más finas del reino animal, muy apreciada por su impermeabilidad y suavidad en el mercado textil internacional», informó el organismo estatal
…..
……………
«Pero su ventaja más grande es su adaptación a los suelos áridos. En esta región hay cada vez más sequías y erupciones volcánicas, por lo que la cría de ovejas se está haciendo cada vez más difícil», explicó
…….
……
.
………………..
Argentina has the largest number of guanacos in the world, a wild animal ascending flame that exists only in five countries in South America, and is famous for spitting.
……..
…….
«(The guanaco) has one of the finest fibers in the animal kingdom, prized for its impermeability and smoothness in the international textile market,» the state agency
……
…..
But its biggest advantage is its adaptation to the arid soils.» «In this region, there are more and more droughts and volcanic eruptions, by what sheep breeding is becoming more and more difficult», explained
……………..