9 septiembre, 2012
Autor:
admin

…………..
Cinco mitos sobre la crisis del euro
……..
….
Five myths about the euro crisis
…….
…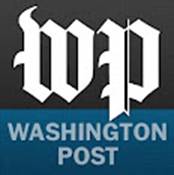 ………..
…
Etnopaisaje.com
…..
……..
Las turbulencias financieras de Europa y el impacto que podría tener en el resto del mundo son el foco principal de los mercados financieros internacionales. ¿Podrá el euro sobrevivir? ¿Le falta una  chispa para una recesión mundial profunda? ¿Cómo afectan las secuelas de los Estados Unidos – incluso la elección presidencial que viene? Para entender las perspectivas de Europa, debemos desenmascarar varios conceptos erróneos que han surgido acerca de la crisis. Y hay que entender que los problemas de Europa pueden provocar una unión más profunda – fiscal y política – que podría proteger al continente de la crisis similares en el futuro.
1.. Los europeos jamás conseguirán actuar juntos.
…………
2. La salida de Grecia desde la zona del euro  condenan a la moneda única
3 Contribuyentes   alemanes nunca querrán  rescatar a pensionistas griegos (españolas o italianos).·
4 Si las medidas de austeridad siguen, los votantes revuelta y los extremistas se hará cargo.
.5… La crisis del euro será el tanque de la economía de los EE.UU. e incluso podría inclinar la elección presidencial..

Europe's financial turmoil and the impact it could have on the rest of the world are the overriding focus of international financial markets. Will the euro survive? Would its failure spark a deep global recession? How would the fallout affect the United States — even the coming presidential election? To understand Europe's prospects, we must debunk several misconceptions that have emerged about the crisis. And we must understand that Europe's troubles may spark a deeper union — fiscal as well as political — that could protect the continent from similar crises in the future
………..
1. The Europeans will never get their act together.
2. Greece's departure from the euro zone would doom the single currency.
3. German taxpayers will never bail out Greek (or Spanish or Italian) pensioners.

4 .If austerity measures continue, voters will revolt and extremists will take over
.
5 . The euro crisis will tank the U.S. economy and could even swing the presidential election.