Archivo del 5 febrero, 2019
5 febrero, 2019
Autor:
admin

Matías Mayor López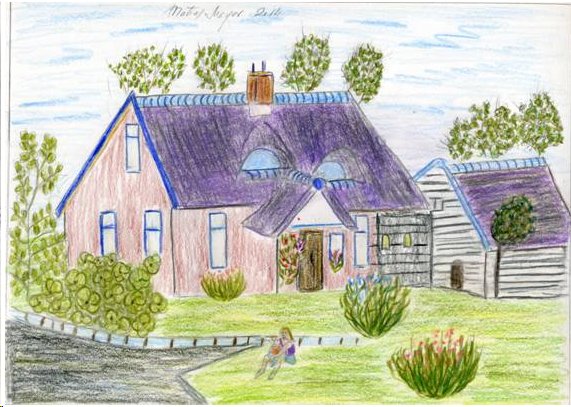 Han pasado  49 años,  en 1961, ingrese en la Facultad de Farmacia de la Universidad Complutense de Madrid como Ayudante de Clases practicas y conocí la Fitosocilogía de Braun Blanquet, la verdad es que me  entusiasmó esa posibilidad de describir el Paisaje, sobre todo, me impresionó la figura de Oriol de Bolós en su idea sobre la fitotopografía del paisaje.En mi tesis doctoral de1965 ya utilicé sus enseñanzas.
Hasta el año 1977, seguí con toda fidelidad el método de Braun Blanquet, pero influido por mi buen amigo Prof. Dr. Vernon Heywood, trate impulsar la moderna taxonomía en España en especial  la Biosistemática, conectando con el Prof. Favarger (Suiza).
No sería honesto en el análisis  de los avances en mi conocimiento en cuanto a la interpretación de paisaje, sino manifestara mi agradecimiento al Prof. Heywood, que tratándome de  hacerme ver  la mala imagen que tenía la fitosociologia de Bran Blanquet tanto en Inglaterra (Poore 1955) y en Estados Unidos Whitaker (1962).
EL Prof. Heywood ,en  la Unversidad Redding donde estaba de Director del Departamento  "Plants scince", me dijo en 1971, muy seriamente, tu tienes que ir a la biblioteca  y leerte los trabajos de Poore y verás que duras criticas hace al sistema de Braun –Blanquet, las seis abultadas publicaciones , logré reunirlas. y las fui traduciendo poco a poco:
Poore, M. E. D. (1955a)..The use of phytosociological methods in ecological  investigations. I. The Braun‑Blanquet system.Jour. Ecol.43:226‑244.Poore, M. E. D.(1955b).The use of phytosociological methods in ecological  investigations. II. Practical issues involved in  an attempt to apply the Braun‑Blanquet system. Jour. Ecol. 43:  245‑269.Poore, M. E. D.(1955c).The use of phytosociological methods in ecological  investigations. III. Practical aplication. Jour. Ecol.43: 606‑651.Poore,M.E.D.(1956).The use of phytosociological methods in  ecological    investigations. IV. General discussion of phytosiociological problems. Jour. Ecol. 44: 28‑50. Poore,M.E.D.(1962).The method of successive aproximation in descriptive ecology. Adv.ecol.Res. I:35-68. Poore,M.E.D. & D. N. McVean. (1957).A new approach to Scottish mountain vegetation.Jour. Ecol.45. :401-439.)
La verdad, es que después que regresé a España, no le di mucha importancia  a los trabajos de Poore, posteriormente muchísima, como se pude ver en mis trabajos desde el 1995..
Estando un poco desanimado con la forma de hacerla fitosociología en España , las prisas por llegar a todo los sitios y de crear nuevas unidades,me sentía un poco confuso con el camino a seguir, pero gracias al trabajo facilitado por Rosa Maria Simó,  de Duvigneud (Duvigneaud,P.(1946).La variabilité des Associations végétales.Bull. Soc. Roy. Bot.  Belg. 78:107‑134)…sobre sus grupos sociológicos, pude iniciar la nueva andadura. Este trabajo, con la creación de los grupos sociológicos, me hizo olvidarme de los etum(asociaciones )  y tratar ya en el año 1978, en el Congreso de la Sociedad española para el estudio de los pastos,  de presentar mis nuevas teorías, sobre el
comportamiento ecológico y fitosociológico de  el cervuno (Nardus stricta). Desde entonces, dirigí tres tesis doctorales basándose en los grupos ecológicos. Mi objetivo se centró en hacer más asequible a los de la sociedad de pastos  mis estudios sobre el paisaje vegetal, ante las críticas a la dura nomenclatura de los fitosociólogos.
Mi interés por Poore fué  por el enorme valor que le dio a los inventarios del sistema Braun-Blanquet  en su aplicación en  las investigaciones ecológicas.
En varias publicaciones  he profundizado sobres estas ideas, quiero dejar constancia en la web, por si algunos botánicos no han conocido mi trayectoria,   creo que es urgente, hacer una  renovación de  la fitosociología ibérica. Quedarse con algunas alianzas y depurar muchas asociaciones , relegarlas como máximo a subasociaciones.Tal vez , en los próximo meses, intente hacer  un análisis de los pastizales de Brometalia y Festuco-Poetalia ligulatae  ibéricos. Tratando de agruparlos, como lo hice en 1982 por sus afinidades florísticas, ecológicas y geográficas.
Sobre todo, ahora que estamos preocupados por el cambio climático, hay que buscar unas bases sólidas en que apoyarse para ver si las especies, cambian su distribución geográfica por el efecto del clima.
Digo que vamos de la Fitosocilogia al  etnopaisaje, por que  me  he dedicado más de cincuenta años de mi vida  a su estudio, y por eso ahora con mi larga experiencia quiero captar por medio de la fotografía y el dibujo aspectos de la diversidad de hábitats  y culturas.
Reflejar sobre todo, como algunas zonas han sido fuertemente alteradas y otras algo menos, incluyendo usos y costumbres.
……………………..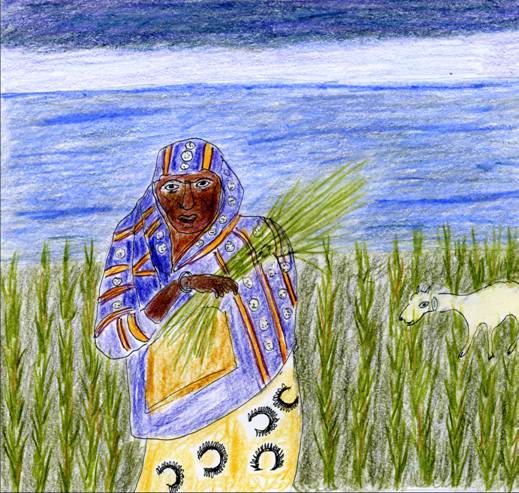 ……………..
Recogida de arroz en Bangladesh
…………….

………………….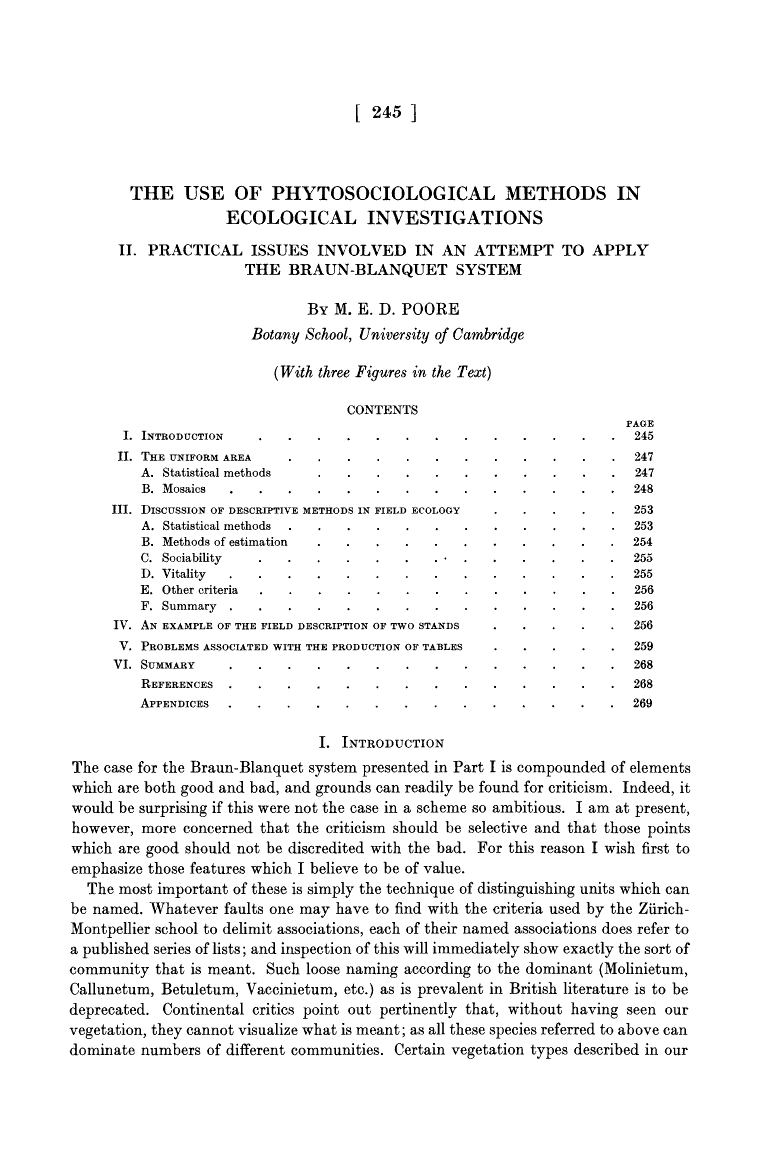 …………………
Journal of Ecology © 1955 British Ecological Society.
Abstract
The main conclusions of this discussion can be summarized as follows: 1. Absolute uniformity in vegetation or habitat does not exist, but it is possible to find various levels of relative uniformity, any of which may be selected according to the degree of exactitude required for particular research problems. One such level of uniformity has been chosen to exemplify the use of plant sociological techniques in a study of the vegetation of the Breadalbane district of Perthshire. (The field study and conclusions derived from it will appear in succeeding parts.) 2. By the description of numerous stands of `uniform' vegetation, abstract points of reference (called noda above), can be established which coincide with frequently occurring and easily recognizable plant communities. 3. These points can be defined most exactly and most readily by the constant and the dominant species together. Neither the faithful species nor the dominant alone are suitable. 4. Not all the vegetation of a region can be attributed to these described noda; many communities may be intermediate; but the noda should be sufficiently numerous that all the vegetation can be described in terms of them. The combination of the methods of various schools which I have adopted results from an attempt to rationalize and examine critically the technique of the Braun-Blanquet school. The application of this revised version to a field problem leads inevitably to a conception of the problems of vegetational classification, which diverges from Braun-Blanquet's. This will emerge in subsequent articles.